GBP/USD - Does Today's Rally Have Legs Or Is Time to Fade The Rally?
The GBP/USD managed to pare some of its losses from Friday's session, however it still finds itself on the wrong side of the 200-moving average in the 1-hour time-frame.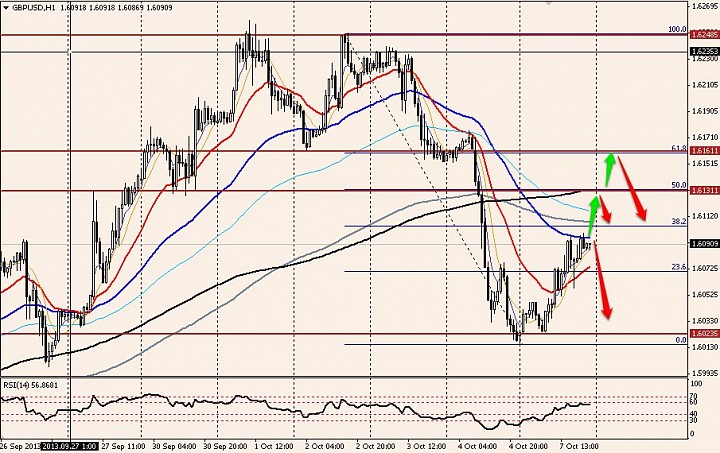 Last week, the pair formed a double top pattern, and then managed to make a measured move downward, and then some.

However, after falling to oversold levels, according to the RSI, it has managed to climb back towards the 1.61 level. Interesting that the pair has stalled at the 60 level, which could imply a bearish continuation in the short term.

It now faces the 55-EMA as resistance.
Following today's rally, the question is whether we get continuation of the down-move from the 2nd half of last week, or do we see a resumption of the uptrend that the pair exhibited in late September.
The key levels to look for on the topside include the pivots 1.6130 and 1.6160 (which also correspond to the 50% and 61.8% Fibonacci retracements of the most recent downswing).

The 1.6160 area is the neckline of the double-top and therefore, would be a critical test of the pair's bulls.

A failure to rise above there could mean another wave down (if it doesn't come sooner).

To the downside, we would be looking at the lows from Friday as the initial support around 1.6015, but a break there opens up a move to 1.5950.
- Nick